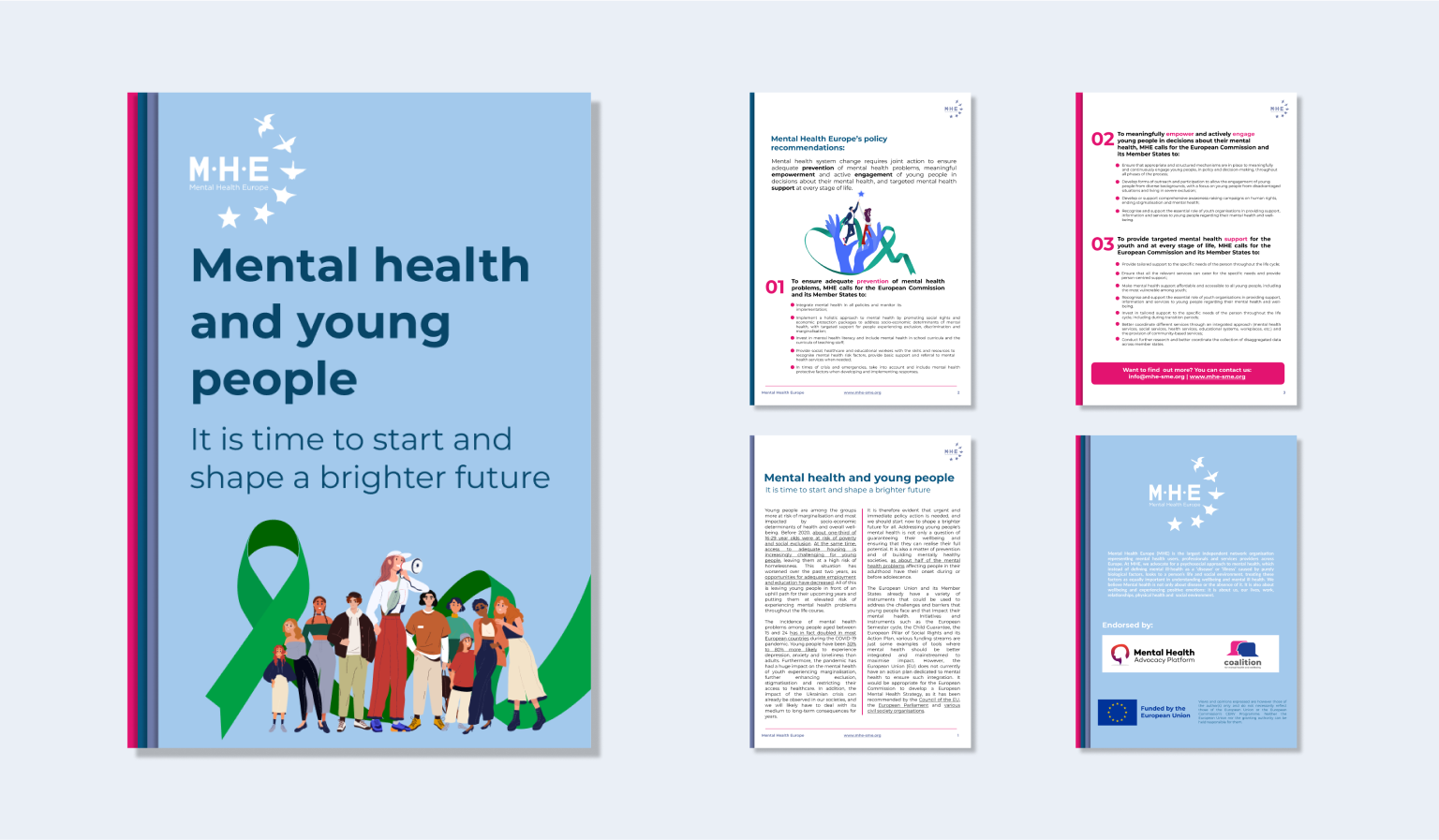 In celebration of European Mental Health Week, Mental Health Europe (MHE) is delighted to publish its policy recommendations to support young people's mental health
As a consequence of the pandemic and the current war in Ukraine, there has been a surge in mental health problems and this has also led to a widened awareness of the problem. With an increasing number of young people reporting mental ill-health and increased stress, attention given to youth mental health is more crucial than ever.  So, now is the time to urgently undertake action and make use of this momentum for positive change. Addressing the problems our youth are experiencing today will ensure a better, brighter, and healthier future for Europe.
In this document, MHE lays out three key policy areas where significant action must be undertaken by the European Union and its Member States to secure a healthy future for our young people. Such a transformational system change will require joint action to ensure adequate prevention of mental health problems, meaningful empowerment and active engagement of European youth in the decisions taken regarding their mental health, and targeted mental health support at every stage of life.
Currently, the European Union does not have an action plan dedicated to fully integrated mental health. MHE's policy recommendations are underpinned by the call to the European Commission to develop a European Mental Health Strategy, as has been recommended by the Council of the EU, the European Parliament and various civil society organisations.
At this year's European Mental Health Week, the clear and loud voices of young people together with their families, carers, and friends call for EU and national decision-makers to act. Tangible actions, appropriate investments and systems are needed to support our youth.
Read MHE's Policy Recommendations, which outline the way forward to support young people's mental health.