Taking Stock: MHE Activity Report 2017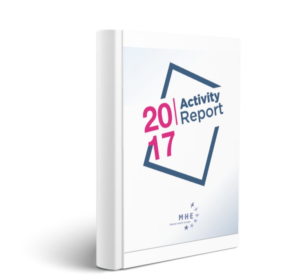 2017 was a year of accomplishment for Mental Health Europe. There have been many highlights along the way, and we continued to work hard at European level to promote and mainstream mental health and well-being.
We are pleased to look back at 2017 with this Activity Report and take stock of what we have achieved all together this year. We hope you will enjoy reading it, and we are looking forward to continue working with you in 2018 !
Download Activity Report HERE