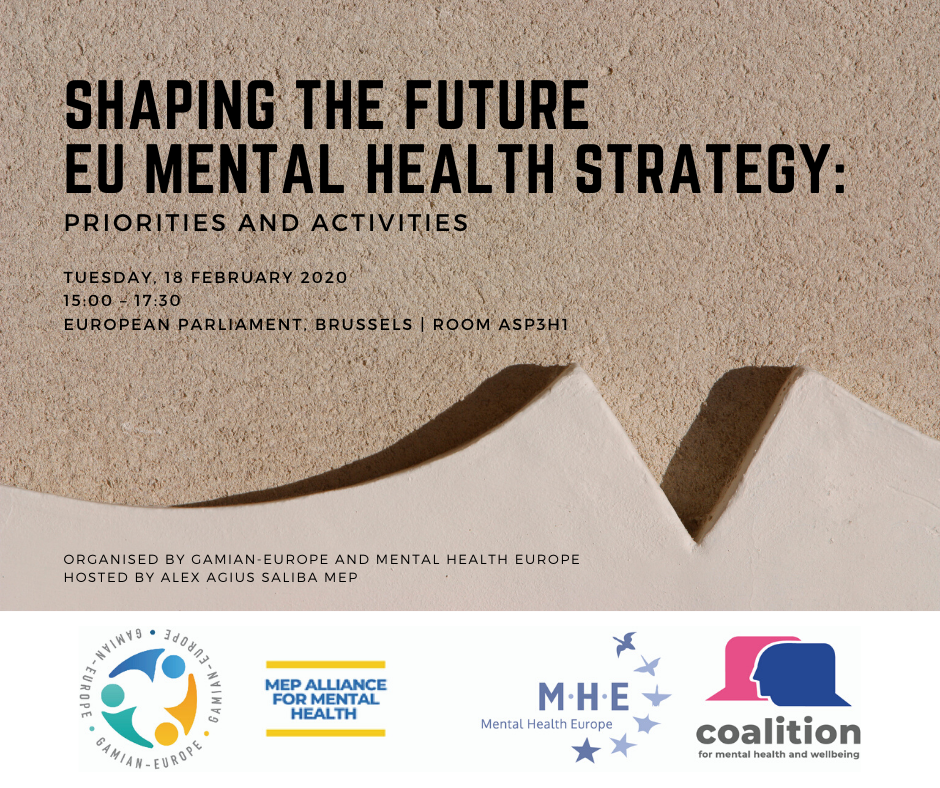 On 18 February 2020, Coalition for Mental Health and Wellbeing (coordinated by Mental Health Europe) and the MEP Alliance on Mental Health (coordinated by GAMIAN-Europe) are organising joint meeting to address the urgent need to put in place a comprehensive and proactive EU Mental Health Strategy.  The event will take place in the European Parliament in Brussels and will be hosted by Alex Agius Saliba MEP (S&D, Malta).
The event will provide an opportunity to discuss:
the need for a comprehensive EU Mental Health Strategy
the current policy opportunity to develop and implement such a Strategy and to widen the MEP support base
the potential content of an EU Mental Health Strategy
the most effective advocacy activities moving forward.