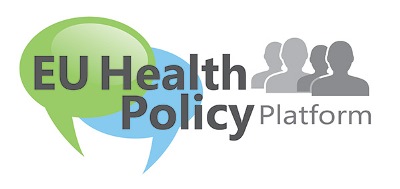 Register and become a member of the EU Health Policy platform. The platform is a great tool for information exchange, sharing knowledge and good practices. You can also help MHE win a public vote and lead a Thematic Network on peer work in 2020.
What is the EU Health Policy Platform 
Led by the European Commission, the EU Health Policy Platform is an on-line tool for discussions about public health concerns, sharing knowledge and good practices. It is also an agora to promote and showcase your projects and activities.
Why it is important to register?
Apart from the interest of your own organisation to be a member of the platform, you can also help MHE to win a public vote and lead a Thematic Network on peer work in 2020.
Each year the Commission establishes a few Thematic Networks. These temporary networks facilitate the drafting of joint statement by stakeholders who draft a proposal on key health priorities. Selected proposals have a chance to turn into a final joint statement within one year. The statements are presented at a high-level annual meeting and inform the work of the European Commission (DG Sante).
MHE has applied with a proposal (which has been selected for a public vote) to work out recommendations for education and training to encourage task shifting within the health workforce and the role that peer-workers could play in this process.
What else is out there?
All registered members of the platform have access to:
The Agora network – open discussion area
Thematic Networks
Stakeholder Networks
Bi-weekly health policy updates
Who can join?
NGOs dealing with health;
Organisations representing patients;
Organisations representing health professionals;
Health service providers;
Health insurance bodies;
Research organisations, universities and academic institutions;
Business organisations or associations with a clear commitment to health promotion, protection or prevention of diseases in Europe.
To register, please follow the step-by-step instructions provided when you click on ''NOT REGISTERED YET'' > See how to open an EU Login Account.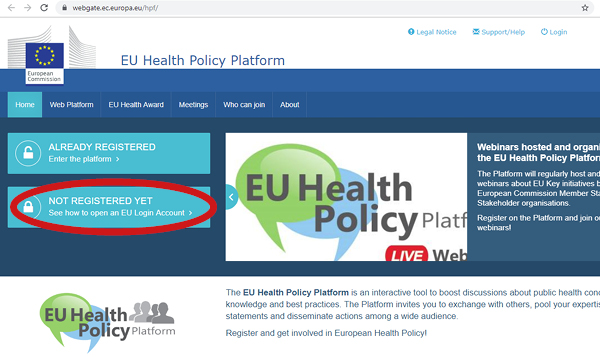 To support MHE's Thematic Network, please register before 6 November 2019.