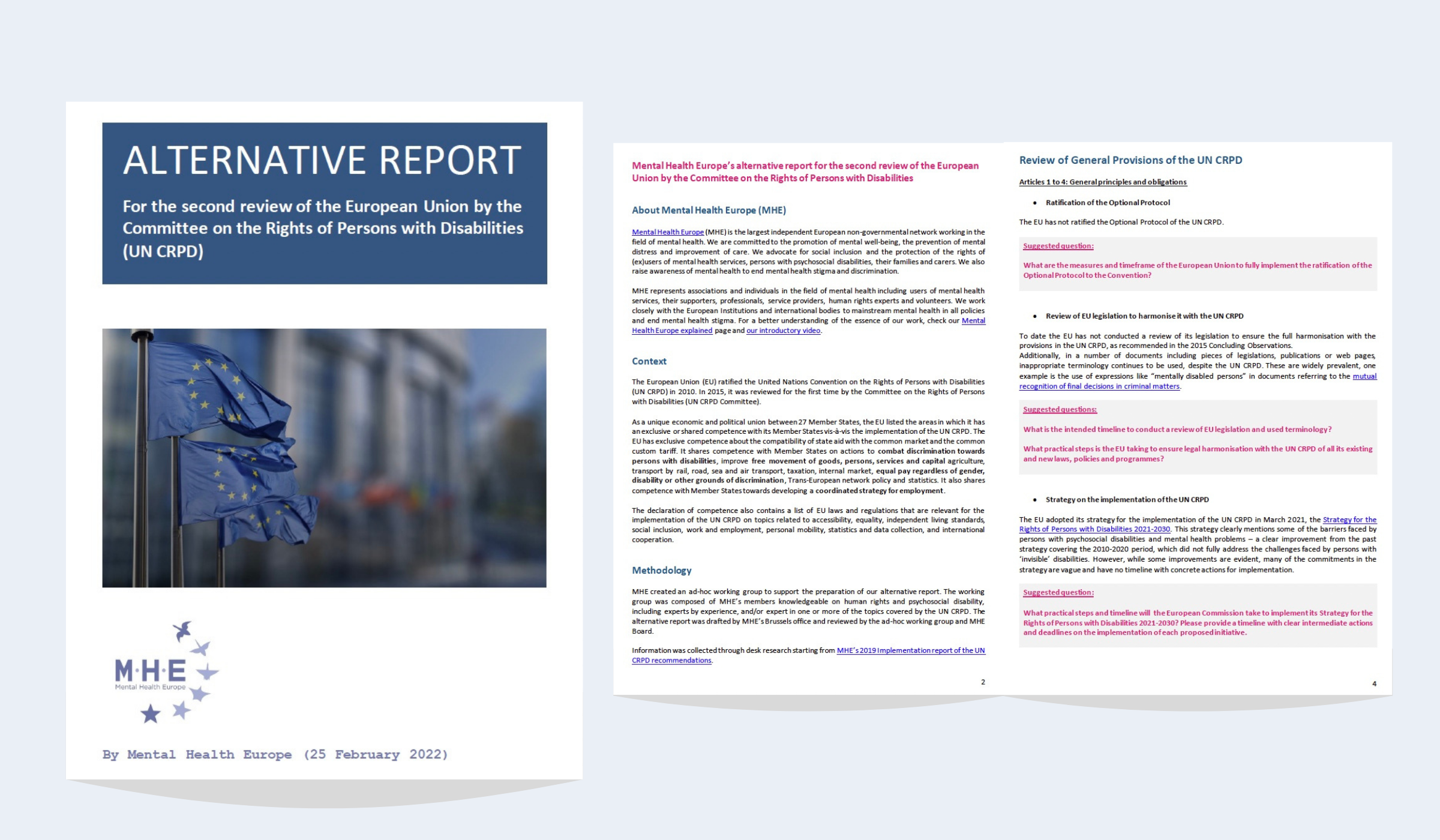 Mental Health Europe (MHE) is delighted to publish its alternative report on the implementation of the United Nations Convention on the Rights of Persons with Disabilities (UN CRPD) by the European Union (EU). 
Next month, the EU will begin its second review process on its implementation of the UN CRPD. This review is carried out by the UN CRPD Committee, whose independent experts are in charge of monitoring the implementation of the Convention. 
As a form of engagement in the process, organisations – including non-governmental organisations – are invited to provide their own report on the UN CRPD implementation by the EU. This is a valuable opportunity to directly influence the implementation of the Convention and to raise issues that might otherwise be overlooked. 
MHE alternative report was produced in cooperation with its members experts on mental health and human rights. It sheds a light on the needs and challenges faced by people with psychosocial disabilities and mental health problems in Europe.