Mental Health Europe (MHE) is hosting the 4th edition of the European Mental Health Week on 22-28 May 2023 under the banner 'mentally healthy communities' to focus on improving the understanding and learning about mental health in our communities, schools, workplaces, and at home so that everyone can thrive and flourish at every stage of life.   
As part of the week, MHE is organising an Instagram Live event focusing on mental health in education and its communities with European Pharmaceutical Student's Association (EPSA) and the Sirius Policy Network on Migration.


Description
It is well understood that there is an urgent need to address the chronic under-investment in mental health and mental health education.  At least one in six people (84 million) across the EU has mental ill-health. Yet, on average, countries spend less than 2% of their national health budgets on mental health.  Together with EPSA and the Sirius Network, MHE will explore the connections between mental health and education, the importance of investing in mental health, how integration in communities can help students and learners, and how health care proffesionals can help care for student wellbeing. We will also discuss the work that EPSA, the Sirus Network and MHE do to improve mental health in education.
About Epsa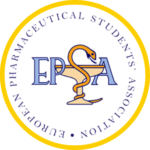 EPSA is an umbrella organisation of all European pharmaceutical students' associations, representing more than 100,000 students in 35 European countries. The vision of the Association is to represent, reach and engage every single pharmaceutical student in Europe to collaborate on the development of the future of pharmacy and healthcare together. The mission of the Association is to actively engage at student and professional level, bringing pharmacy, knowledge and students together while promoting personal development.
About Sirius Network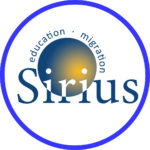 "SIRIUS – Policy Network on Migrant Education"  brings together key stakeholders in migration and education from around Europe, including policy makers, researchers, practitioners and representatives of migrant communities. SIRIUS transfers knowledge and influences policy developments in order to help pupils from a migrant background achieve the same educational standards as their native peers.
Join the Instagram Live 
Join the Instagram Live with EPSA and SIRIUS on Monday, 22nd May 2023 at 17:00 CEST.
Follow Mental Health Europe on Instagram.
European Mental Health Week 
Learn more about the 2023 European Mental Health Week.