27 April 2023
In Memoriam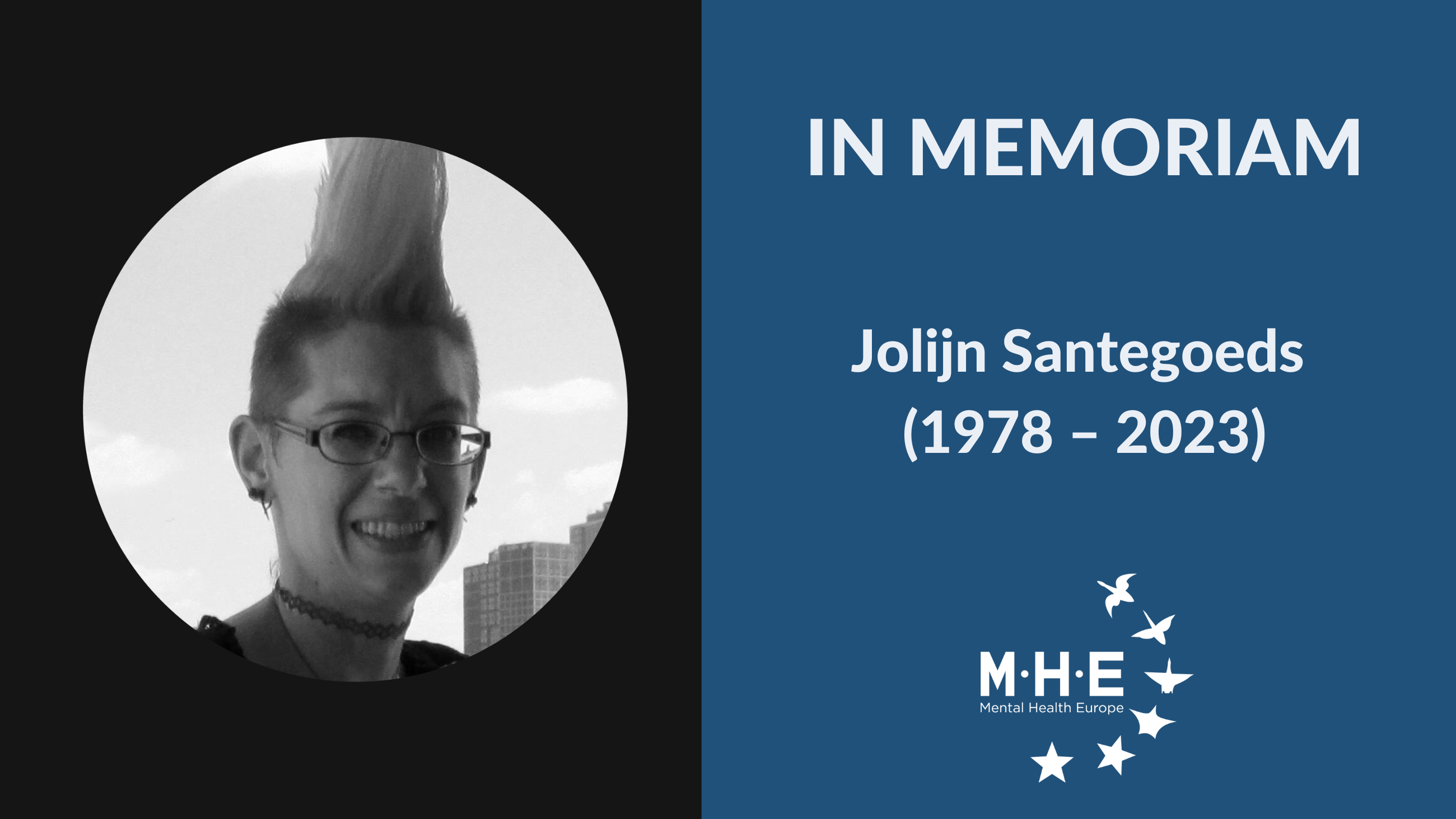 In April 2023 we lost Jolijn Santegoeds, a powerful voice in the field of human rights in mental health. We remember Jolijn's commitment and dedicated efforts promoting a human rights-based approach in mental health care. Her tireless work to end coercion, seclusion and forced treatment in mental health services has left a mark. Her personal interest in people's lived experience and efforts to improve the lives of those that found themselves deprived of their rights because of their mental health issues will remain an inspiration for our work.
Kristijan Grđan, MHE's Vice-President, remembers Jolijn as "one of the best mental health self-advocates and human rights activists I have ever known. Her death leaves a huge void in the disability movement, but her legacy shall remain the source of strength for all of us who thrive to change mental health systems for the better. That 'coercion is not care' I will always remeber as Jolijn's principle, humbly cherishing the time we spent together as colleagues and friends."
"Jolijn Santegoeds was an excellent human rights advocate who who never shied away from exposing the inconvenient truth of using forced treatment and coercion within insitutionalised mental health care services. She will be missed." added Jan Berndsen, MHE member and former President, who knew her from their work in the Netherlands.
Our deepest sympathy goes to Jolijn's friends, to our colleagues from the European Network of (ex) Users and Survivors of Psychiatry (ENUSP), the European Disability Forum, and the World Network of Users and Survivors of Psychiatry, and to her supporters.  May her memory serve as a beacon of light in our communities, that our collective efforts might one day achieve real, compassionate, and recovery-oriented care for all those in need.