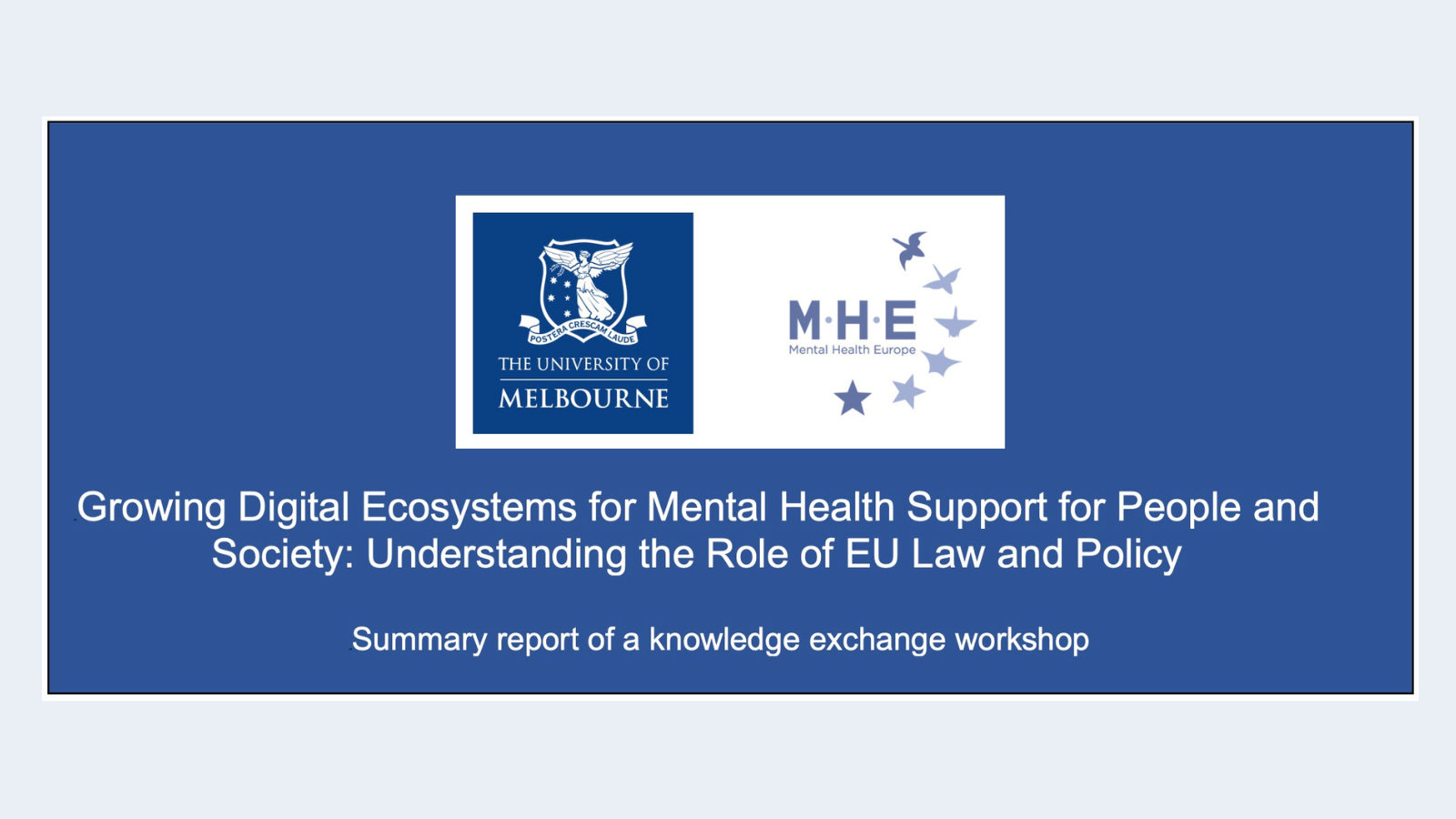 Digital technology has become an increasingly significant part of our lives, as well as our mental health care systems.
In the report titled 'Mental health in the digital age – Applying a human rights based, psychosocial approach as compass', Mental Health Europe (MHE) highlighted that digitalisation, encompassing tele-health, mental health apps, data sharing among users and professionals, and the use of techniques like virtual reality and machine learning, presents opportunities, but also the potential to perpetuate and amplify human rights challenges that already exist in the mental health field.
Balancing these opportunities and challenges will depend on how technologies are implemented, managed, and regulated. MHE has emphasised the themes of 'Safety & Quality,' 'Equity,' and 'Going Beyond Technology: Framing Mental Health in a Broader Context' as key priorities for EU and national policies and regulations.
Building on this initial assessment, MHE sought to deepen its understanding of the current legal and policy landscape regulating digital mental health care by inviting experts to engage in an informal exchange. The workshop was co-hosted by MHE and Dr. Piers Gooding, a Senior Research Fellow at the Melbourne Law School, University of Melbourne, who is one of the authors of the report titled "Digital Futures in Mind: Reflecting on Technological Experiments in Mental Health and Crisis Support".
The workshop brought together a diverse group of stakeholders, including representatives of EU institutions, people with lived experience and mental health advocates, researchers, and service providers from various European countries. The primary questions addressed during the event included: Are the existing EU laws and regulations regarding digitalised mental health care suitable for their intended purpose? Are there any outstanding issues that require attention? If so, what changes are necessary?
The summary report of this enriching knowledge exchange workshop can be accessed is now available.