MHE General Assembly 2020: New dates and format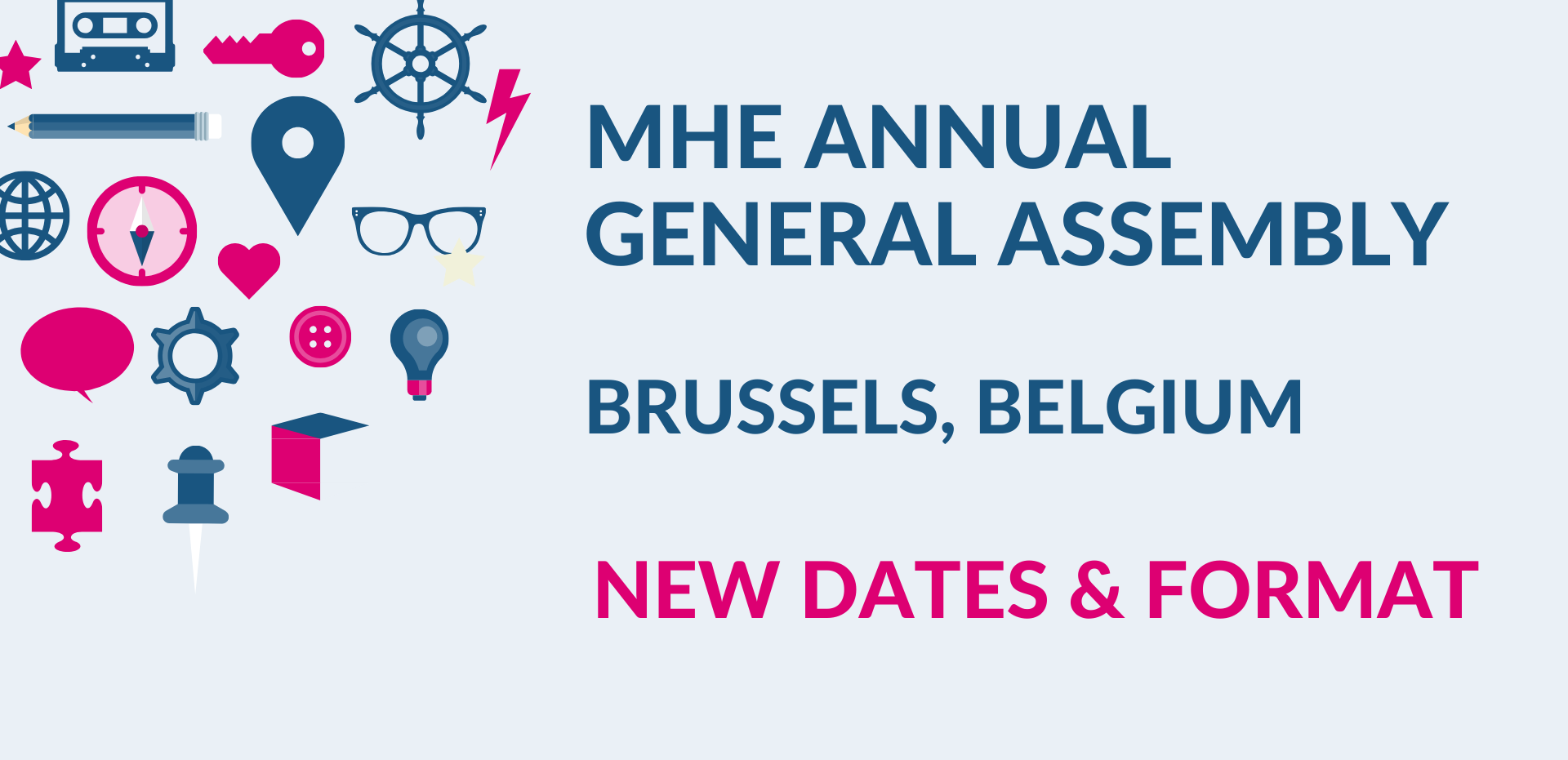 Due to COVID-19 pandemic, MHE's General Assembly meeting will take place virtually and in a shorter format in the morning of Friday, 8 May 2020.  
MHE members will receive a registration form and relevant financial and other documents and instructions on how to join the meeting remotely by 26 April.
MHE Annual Meeting, capacity building event, anniversary celebrations, and Extraordinary General Assembly to vote on the change of statutes are postponed to 01-03 October 2020. We will re-launch the registration process in due time.
For any questions related to these events, please get in touch with Jennifer Oroilidis, MHE Communications and Events Assistant vis assistant[at]mhe-sme.org.