7 February 2023
Run for Mental Health
Join Mental Health Europe for the Brussels 20K!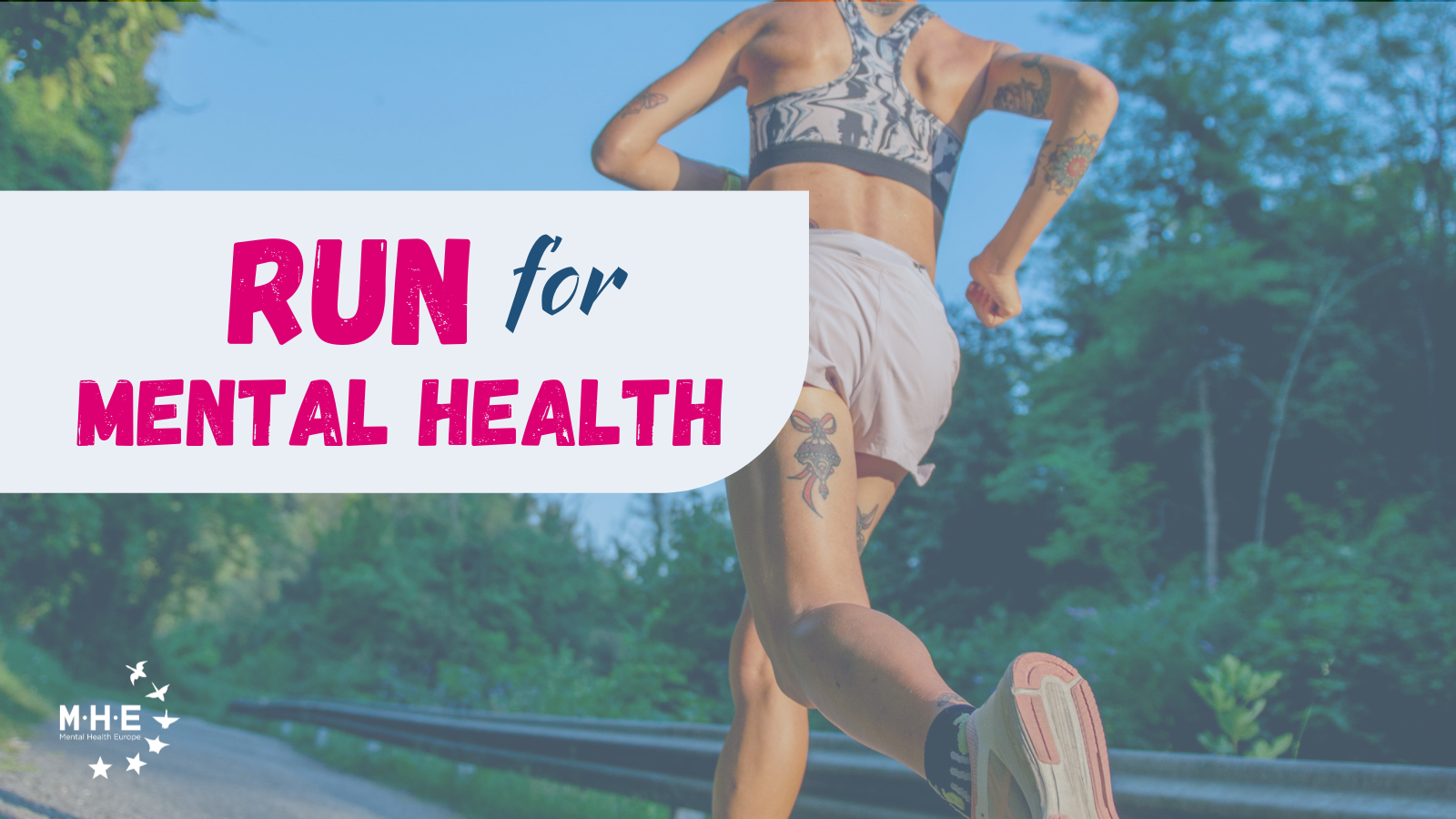 Physical exercise is proven to have a positive effect on our mental health and to reduce stress levels. The length or intensity of the physical activity are not that important – even small amounts of exercise a day can visibly improve one's mental health. A 10-minute walk or 5-minute stretching session are a great way to start building sustainable habits that support good mental health. 
Due  to the strong links between physical activity and mental health, Mental Health Europe (MHE) will participate in the Brussels 20k as a Charity Team on Sunday 28th of May 2023.  The race welcomes the participation of runners, walkers, and people with disabilities.  
The registrations for the Run for Mental Health running team are officially closed. HOWEVER, we do accept individual runners who cover their own registration and t-shirt fee. If you would like to have more information and run with MHE, please send your name, surname and contact details to: margi.marchetti@mhe-sme.org  
We will get back to you with the registration procedure!
Support the Run for Mental Health campaign
Do you want to support the MHE charity team and the Run for Mental Health campaign without necessarily running the half-marathon? Make a donation on our GoFundMe page and become one of our donors!
The Brussels 20K race falls on the last day of the European Mental Health Week (EMHW), a week-long campaign to raise awareness about mental health and fight the stigma that surrounds it. The EMHW will host many events and activities, including the MHE's Run for Mental Health. Keep an eye on the webpage to stay up to date with the latest news!  
Become an official 
#RunForMentalHealth sponsor
Mental Health Europe is looking for sponsors to support the team and provide visibility to the cause!
If you are a company or organisation interested in becoming a Run for Mental Health sponsor, please send an e-mail to margi.marchetti@mhe-sme.org to find out more about the different sponsorship options.