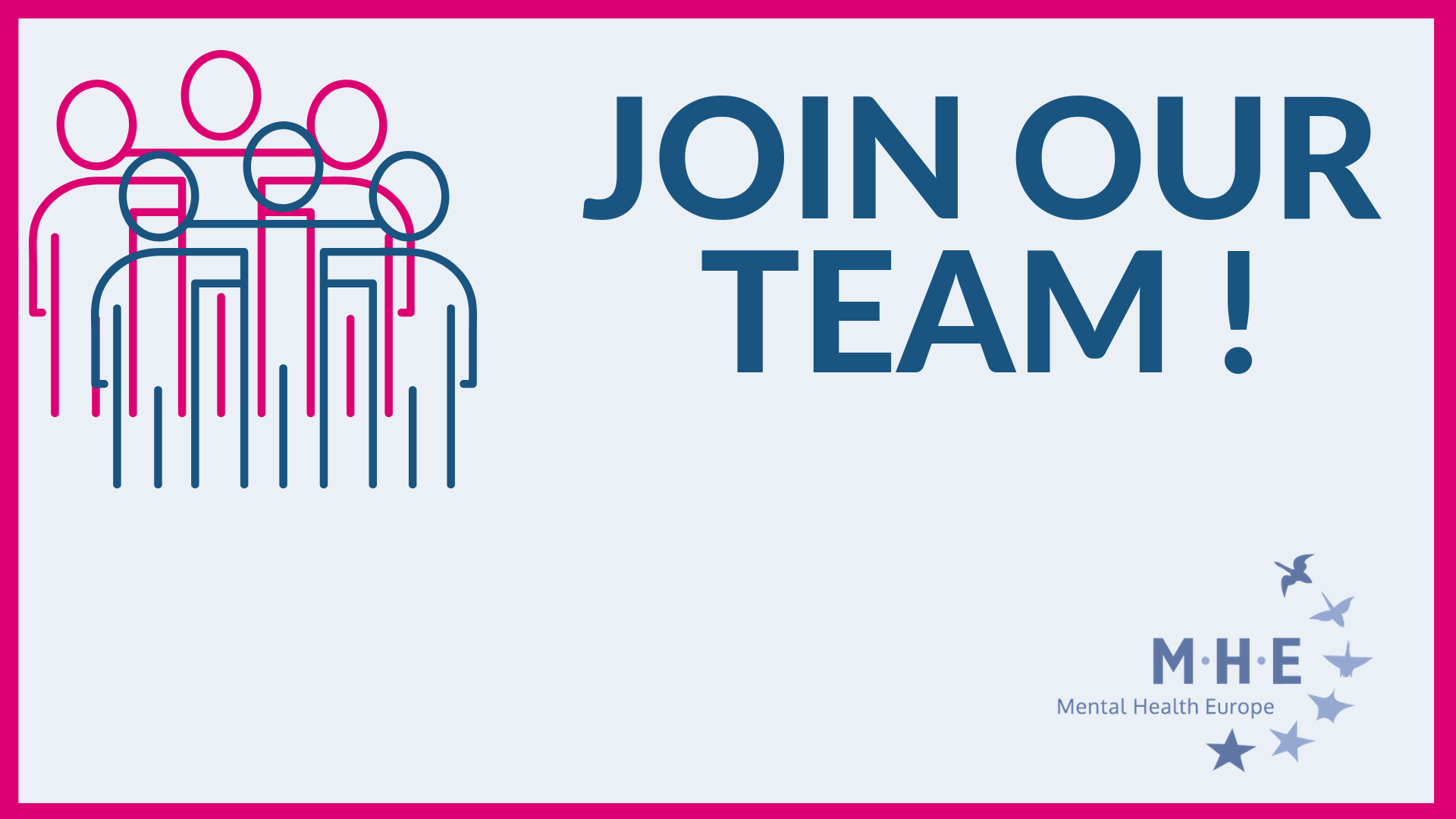 MHE is looking for a full-time Communications Senior Officer / Manager (depending on experience) to join its team in Brussels. A great opportunity to join a dynamic team and work in European communications to promote positive mental health and advance the rights of persons living with mental ill health.
Purpose of job:  To manage MHE's internal and external communications, to implement the organisation's communications strategy, to liaise with member organisations, partners and stakeholders, to organise events and support the preparation of communications outputs (articles, videos, news items, social media).
Closing date for applications: Wednesday 17 April 2019
Dates of interviews: Wednesday 24 April 2019
Starting date employment: as soon as possible, ideally in May 2019.