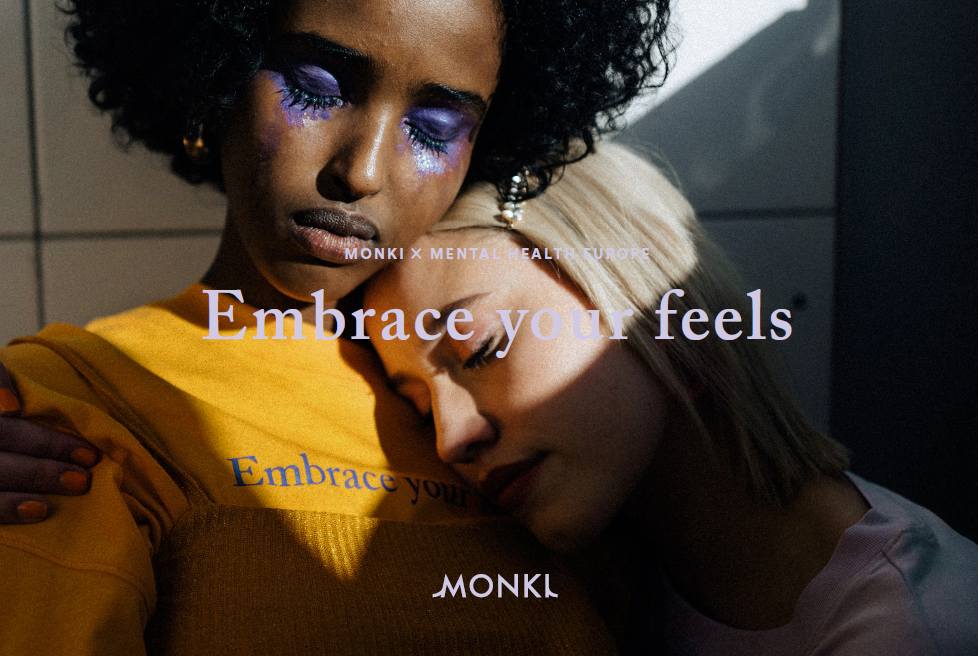 Today, Mental Health Europe is proud to reveal its second collaboration together with Monki, the famous Swedish brand. Their first mental health campaign, titled 'All the feels', was an exploration of social media and their potential effects on young people's mental health.
This second collaboration and campaign 'Embrace your feels' explores mental health and its impact on daily life, encouraging important discussions around this topic to continue and evolve.
With the support and expertise of Mental Health Europe, Monki has created three short films, each based on a different emotion; feeling happy, feeling sad and feeling everything, all at once. The films aim to show that all feelings are valid and OK and direct viewers to a list of practical tips aimed to improve mental well-being.
"We are very proud to continue our collaboration with Monki, and we hope this second campaign will encourage young people to express themselves and speak out about their own mental health. We hope to reach as many people as possible and want to say that it is ok to feel happy, sad, and all at once and to talk about it" says Claudia Marinetti, MHE Director.
The campaign is accompanied by the release of four limited edition t-shirts. Featuring two different prints, with the statements; 'Embrace your feels' and a longer manifesto in support of self-care and zero stigma conversations. The collaboration will be available in all Monki stores worldwide and online from mid-May.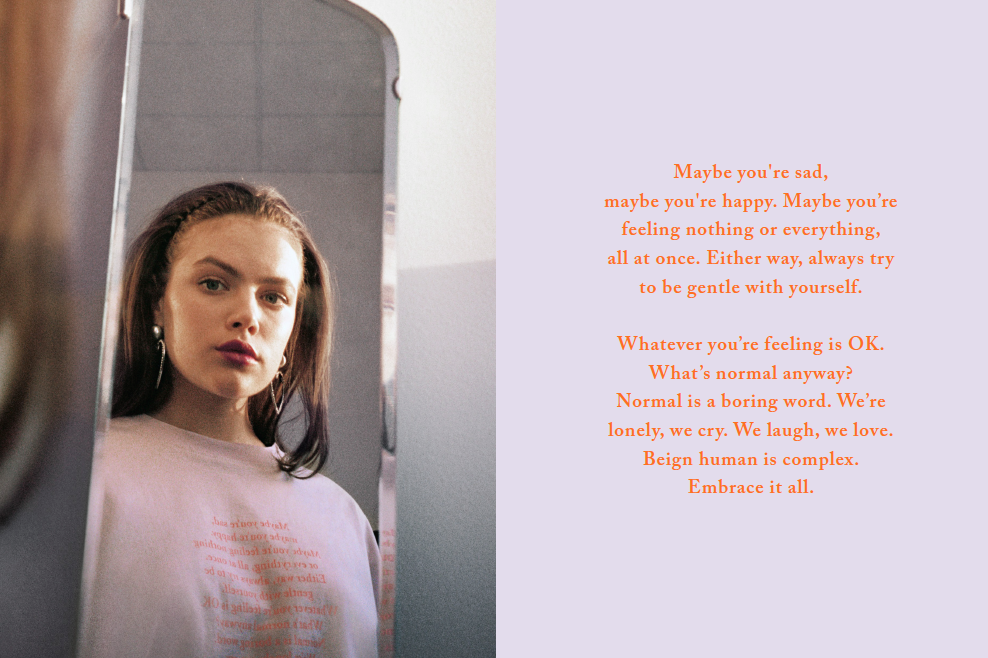 More here: https://mhe-sme.org/monki/