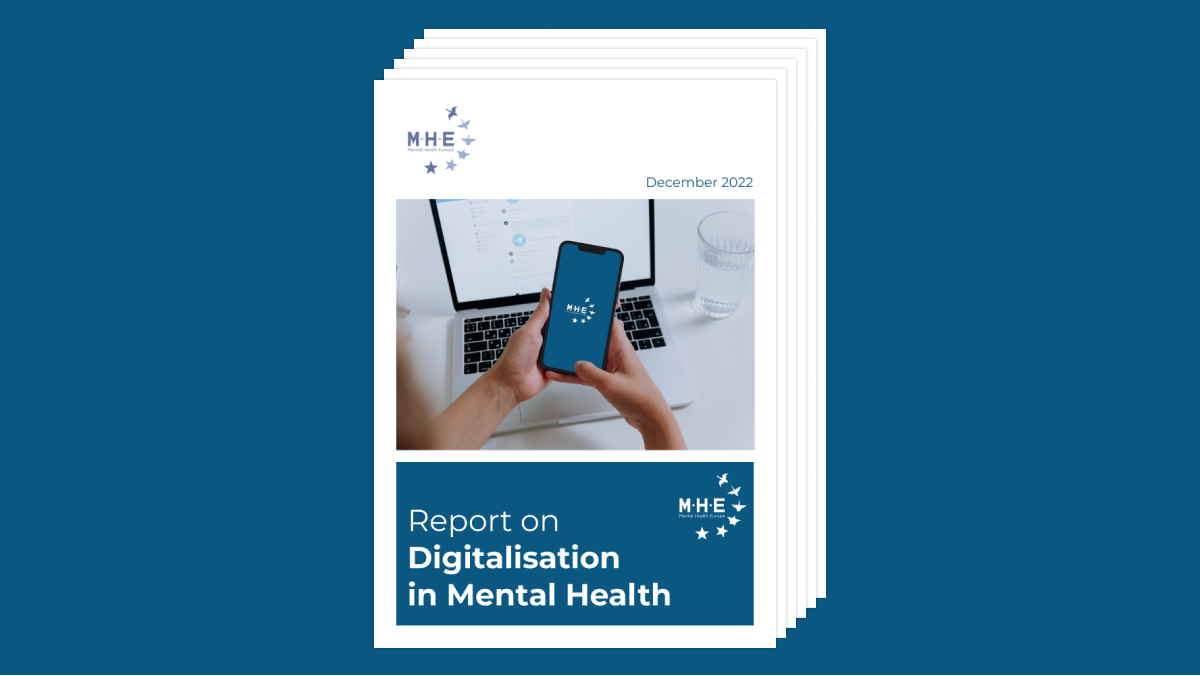 'Mental health in the digital age – Applying a human rights based, psychosocial approach as compass

'
Digital technology has become an increasingly big part of our personal and professional lives, as well as of our health care systems. Developments and technologies such as social media, electronic health records, apps, Artificial Intelligence (AI), telehealth and games all bring new opportunities and risks to mental wellbeing and to the mental health care field. The impact of these risks and opportunities will likely not be equally distributed across the population.
This report provides an assessment of the risks and opportunities related to living and working in a digital world, as well as to digital provision of mental health care services. It is clear that digital technology in itself is neither good nor bad. Swaying the balance towards the opportunities will depend on how technologies are implemented, managed and regulated.
It is therefore vital for countries and the EU to make policies and regulations that enhance the 'equalizing opportunities' digitalisation brings and reduce the risks, especially for groups that already have fewer chances in life.
'Safety & Quality', 'Equity' and 'Going beyond technology: framing mental health in a bigger picture' are key priorities for EU, national policies and regulations to address.
At MHE we believe that digitalization should be seen not as an end in itself but rather as a means to an end. A means towards a mentally healthier society, increased autonomy and agency over our own mental health, and better fitting mental health care service provision. We need to move the emphasis away from the technology itself and more toward the question of who benefits from the push for these technologies, and – perhaps more importantly – who doesn't or is worse off because of them.
MHE has developed a vision on how European countries can optimise mental health in the digital age: by adopting a psychosocial model to mental health and by following a value-based human rights approach as a central guideline. Also, the co-creation process is of essence: we call for users to be meaningfully engaged in the development, design and implementation of technology – as well as its governance. In this way, digital technologies will be applied not just because they are feasible but because they respond to a real need.
This report targets the general public, persons with psychosocial disabilities, policymakers, service providers, corporate and any other stakeholder interested in how to optimize mental health in the digital age.