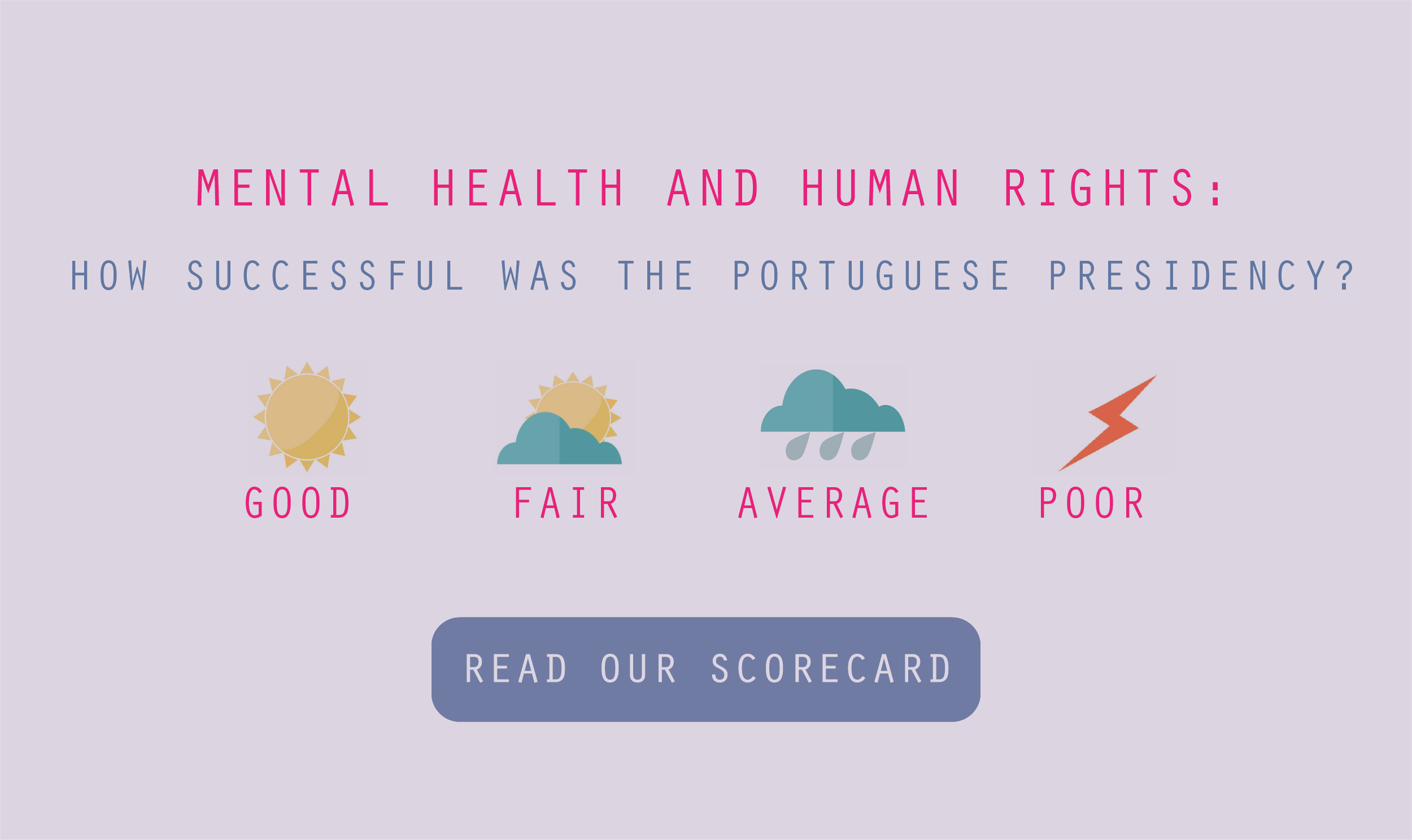 Mental Health Europe (MHE) released a Scorecard measuring performance of the Portuguese Presidency of the Council of the European Union (January – June 2021) in relation to mental health and human rights.
What is the Scorecard about? 
To engage with and analyse the performance of the rotating Presidency of the Council of the European Union (EU), Mental Health Europe has devised a scorecard system through which we evaluate each Presidency's commitment to and promotion of mental health. The performance of each Presidency is rated based on the following criteria:  
Promotion of mental health and well-being, 

 

Commitment to the rights of persons with psychosocial disabilities, 

 

The involvement and empowerment of users of mental health services. 

 
How successful was the Portuguese Presidency in terms of mental health & human rights?
The Portuguese Presidency notably implemented the European Pillar of Social Rights and its Action Plan one of the key priorities of its six-month mandate, put social rights at the heart of its semester and involved civil society in the process. .

Despite the willingness to tackling issues of concerns for users of mental health services through documents and events, the Portuguese Presidency scored poorly on the involvement of experts by experience in the design and delivery of said documents and events.
The Portuguese Presidency performed very well in contributing to the advancement of social rights and well-being in Europe. The Social Summit – with the strong engagement of civil society – can be considered an unprecedented and landmark moment. Unfortunately, the same level of commitment was not shown for psychosocial disabilities and the involvement of service users.
Download the Scorecard to find out more about the Portuguese Presidency's score HERE.
To see a list of Scorecards measuring the performances of the previous Presidencies, click HERE.