8 July 2020
MHE publishes Croatian Presidency Scorecard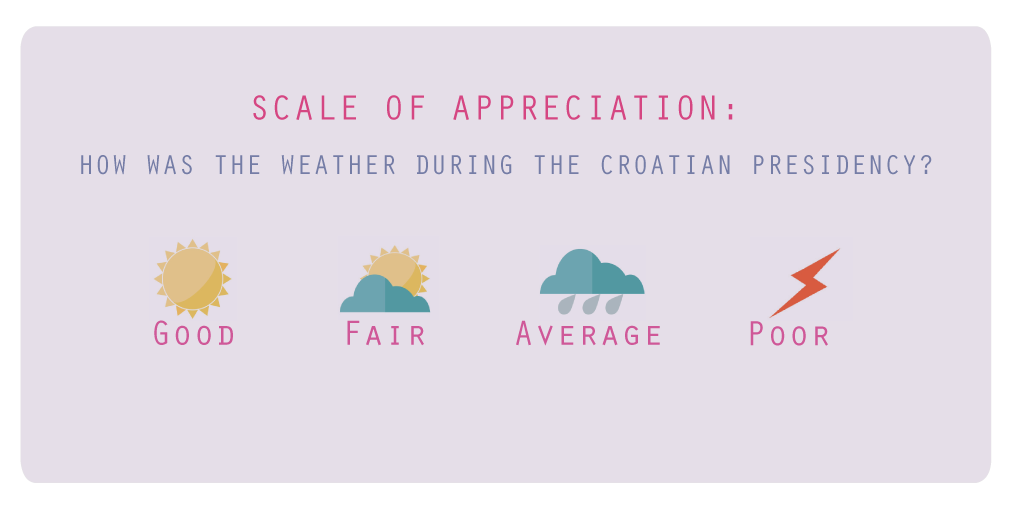 Mental Health Europe (MHE) released a Scorecard measuring performance of the Croatian Presidency of the Council of the European Union (January-June 2020) in relation to mental health and human rights.
What is the Scorecard about?
To engage with and to monitor the performance of the rotating Presidency of the Council of the European Union, MHE has devised a scorecard system. We use it to evaluate each Presidency's commitment to and promotion of mental health. It is based on the following criteria:
Promotion of mental health and well-being
Commitment to the rights of persons with psychosocial disabilities
The involvement and empowerment of users of mental health services
How successful was the Croatian Presidency in terms of mental health & human rights? 
The first rotating Croatian Presidency had to face the challenge of the COVID-19 pandemic, which certainly had an impact on its planned priorities, activities, and outcomes. The coordination of the EU response to this crisis became an important element of the Presidency.

The Croatian Presidency has notably prioritised sustainable development, advancing employment policies and workers' rights. The focus on addressing challenges related to a rapidly changing labour market, wellbeing at work, access to employment for women and opportunities for young people have dominated the social agenda of the Presidency.

While the Croatian Presidency during its term contributed significantly to the advancement of wellbeing in employment policies, a mental health dimension was missing in its long-term vision of a recovery process.
Generally, the Croatian Presidency was a missed opportunity to engage with users of mental health services and people with psychosocial disabilities, even more so considering that they constitute one of the groups most hit by the COVID-19 pandemic.
Download the Scorecard to find out more about the Croatian Presidency's score HERE.
To see a list of Scorecards measuring the performances of the previous Presidencies, click HERE.