6 December 2016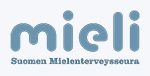 FAMH in a few lines?
The Finnish Association for Mental Health (FAMH) is the world's oldest non-governmental organisation (NGO) working in mental health. It was founded in 1897. FAMH's mission is to support and promote good mental health, which we consider essential at all levels of society and in all spheres of life. We defend everyone's equal right to good mental health, and we promote civic participation and sense of community and advance a culture of caring. We have around 100 staff and some 4000 volunteers who take part in activities in our 54 local associations across Finland and make an invaluable contribution to mental health promotion.
 What are the FAMH's priorities?
 We work in a number of different domains, each of which has its key focus areas.
        We offer help and support in life's crisis and challenges anonymously on the phone or by talking to a crisis worker or trained volunteer face-to-face at a crisis service. There is also support available in peer support groups, and increasingly, online through self-help programmes and live-chat services. The crisis centre network that FAMH coordinates consists of 22 crisis centres across Finland, which offer free help and support without referral.
Expertise and development
        Mental health plays a pivotal role in the future of people in Finland, and we know that mental health can be strengthened by investing in mental health promotion, such as supporting children and families and promoting mental wellbeing in day-care, schools, workplaces and in older people's communities. To this end, we continuously develop new or improved methods, ways of working and tools. The aim is that those approaches that are most impactful will then be mainstreamed into local authority and organisational policies and ways of working.
Sharing and building capacity for mental health literacy
        Together with local mental health associations we offer diverse training for the public, volunteers, and professionals from different sectors. For example, we coordinate the Mental Health First Aid training in Finland. Our Training Centre develops and delivers training services on psycho-social and therapeutic support work, which is particularly directed towards social and health sector as well as education and teaching sector professionals and organisational staff.
        For those interested in volunteering, there are various ways to get involved. You can become a wellbeing champion, organiser of trips or events, or maybe a photographer. By attending a support person training you can operate as a personal support person or provide support on the crisis phone or online. And for those who have no time, supporting FAMH with donations is always an option. We also activate people to influence mental health developments in their own area, for example by offering materials for their use during local elections.
  Influence and Social Change
We   We actively influence and participate in societal discussions through informal networks as well as more formal ones, such as the Cross-party Mental Health Advisory Committee, which brings together four national mental health organisations and two Members of Parliament from each of the eight parties represented in the Finnish parliament. We also organise international and national expert seminars.
Where can we hear from you?
FAMH website: www.mielenterveysseura.fi/en
Facebook: www.facebook.com/mielenterveys 
Twitter: twitter.com/mielenterveys (@mielenterveys)