17 May 2023
LinkedIn Live with the European Youth Forum: Precarious Employment and Mental Health
Mental Health Europe (MHE) is hosting the 4th edition of the European Mental Health Week on 22-28 May 2023, the theme 'mentally healthy communities' will focus on increasing understanding and learning about mental health in our communities, schools, workplaces, and at home so that everyone can thrive and flourish at every stage of life.   
As part of the week, we will be organising a LinkedIn Live with the European Youth Forum to have a candid conversation on the impact of unpaid internships on young people and their mental health.

Description
Precarious employment – including unpaid internships – often has a negative impact on workers. Lack of adequate payment leads to financial instability, which can prevent people from affording basic needs expenses and being able to plan their future. Unpaid employment also impacts the value that is given to the job performed, which is sometimes deemed marginal, and the morale and motivation that a worker has. These are all risk factors that impact a person's wellbeing and, in the case of young people at the beginning of their professional career, these can have long-lasting consequences.
The European Youth Forum has long worked on the topic, having recently published a study on the cost of unpaid internships as part of their campaign No more unpaid internships.
About the European Youth Forum

The European Youth Forum works to empower young people to participate actively in society to improve their own lives by representing and advocating their needs and interests and those of their organisations. In the current uncertain political and social context that affects young people, they can be powerful catalysts for positive change and contributors of innovative solutions to Europe's challenges.
About Mark McNulty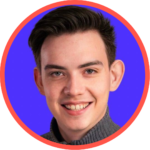 Mark McNulty (he/him) is a Board Member of the European Youth Forum, the platform of youth organisations in Europe which represents over 100 youth organisations that bring together tens of millions of young people from all over Europe. Mark has spent the past five years representing young people at local, national and European level. He is currently jointly responsible for the Youth Forum's social and economic inclusion portfolio and works on the campaign to ban unpaid internships in Europe.
Connect with the European Youth Forum on Instagram, TikTok, Twitter, Facebook and LinkedIn 
Join the LinkedIn Live
Join the LinkedIn Live with the European Youth Forum on Friday, 26 May at 16:30 CEST
Learn more about the European Mental Health Week