16 December 2022
International Migrants Day 2022: data and resources
International Migrants Day is observed annually on 18 December. This year, we have collected useful information and resources about refugees, migrants and mental health to support and raise awareness about their specific needs and situation.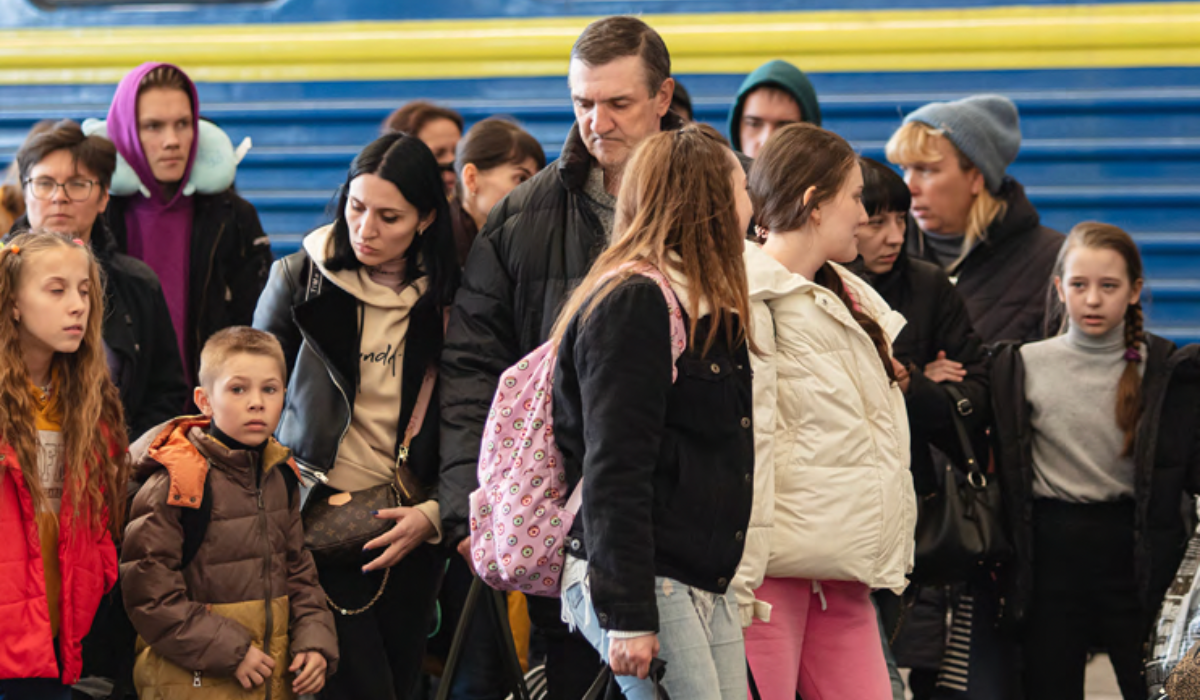 List of resources:
Report on MHE's World Mental Health Day Event
'Empowering Minds' Podcast episode #8: Migrants, Refugees & Mental Health
Paper: Mental health and geopolitical crises: Ukraine and beyond
Videos: Our Stories: Seeking Mental Health in The Context of Migration
Video: Migrants & Mental Health: Facts & Figures 
You can find all the specific information below!
Read the report: Refugees, Migrants and Mental Health
On the 10th of October 2022, to mark World Mental Health Day, a hybrid event titled 'World Mental Health Day: Migrants, Refugees and Mental Health' was held at the European Parliament.  Organised by Mental Health Europe (MHE) and co-hosted by MEP Estrella Durá Ferrandis (S&D) and MEP Tilly Metz (Greens/EFA), the event brought together over 100 participants, both online and offline, spanning across EU institutions, European Networks, national experts and persons with lived experience and more.
This event brought together key actors to discuss the importance of good mental health and how best to provide adequate mental health support in the context of increased migration across Europe.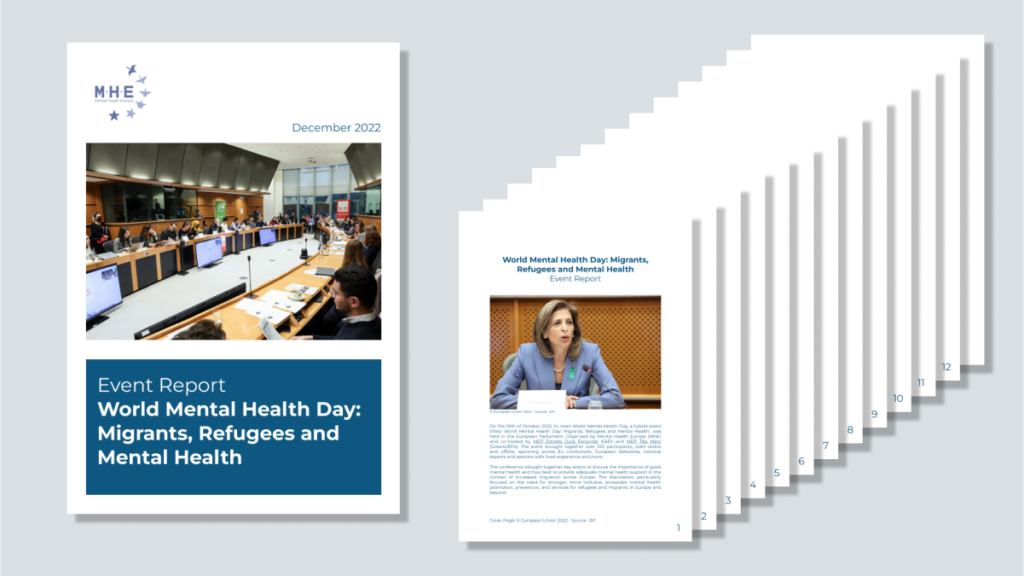 Listen to Empowering Minds Podcast: Refugees, Migrants & Mental Health
Jr. Communication Officer Margi Marchetti summarises the main points of discussions raised by the experts taking part in the event 'Migrants, Refugees & Mental Health' at the European Parliament for World Mental Health Day.
The conversation stressed the need for stronger, more inclusive and accessible mental health promotion, prevention, and services for refugees and migrants in Europe and beyond.
The episode also brings to you the voices of Ahmad (Syrian) and Tetiana (Ukrainian): two displaced persons who share their migration stories.
Read the full transcript here.
Listen on all platforms
Read the paper: Mental health and geopolitical crises: Ukraine and beyond
This paper explores the key short, medium, and long-term challenges to mental health linked to the Ukraine war and beyond, and how mental health support should be prioritised as part of a comprehensive approach to well-being.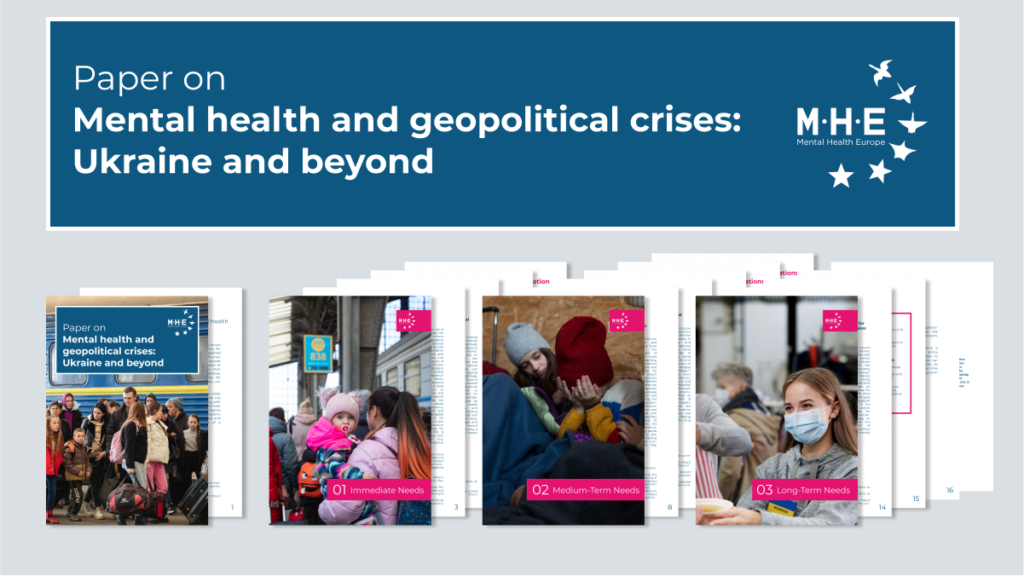 Watch the trailer: Our Stories: Seeking Mental Health in the Context of Migration
Watch Tetiana's full interview
Watch Ahmad's full interview
Watch the video: Migrants, Refugees & Mental Health: Facts & Figures
World Mental Health Day YouTube Playlist