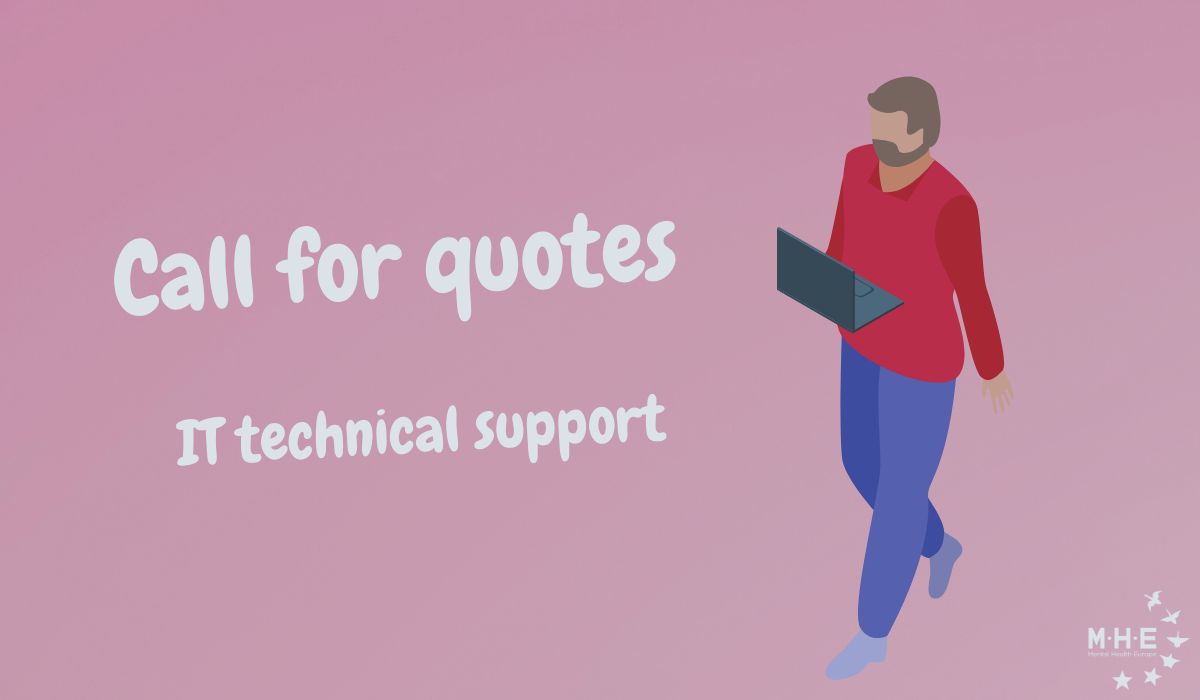 Mental Health Europe (MHE) is seeking IT technical support to organise two online events.
A capacity building event will take place on 7 May from 10:00 – 16:30. In addition, MHE's Annual General Assembly is to take place on 8 May from 10:00 – 13:30. The expected number of participants for both events is 60 – 70 people.
The following technical support is required:
Registration of participants
Voting facility (half a day): voters need to be identifiable, number of votes per person need to be managed and outcome of voting immediately available following the voting procedure
Possibility to do group work in break-out rooms (1 day)
Studio rental (half a day): for a small group
Technical management during event.
Please send offers to MHE Acting Director Liuska Sanna at Liuska.sanna[at]mhe-sme[dot]org by the 15th of March 2021.