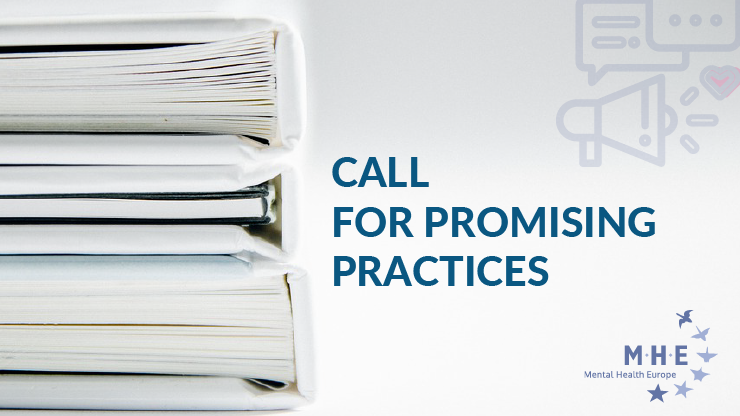 Mental Health Europe (MHE) joins forces with the European Network of National Human Rights Institutions (ENNHRI), a network of state-mandated bodies, independent of government, with a broad mandate to protect and promote human rights at the national level. National human rights institutions address the full range of human rights, including the rights of persons with disabilities.
MHE and ENNHRI are working together on an exercise that aims to identify and collect promising examples of supported decision – making models in Europe. Within our cooperation, we are looking for the promising practices of implementation of the Article 12 of the United Nations Convention on the Rights of the Persons with disabilities (UN CRPD). Article 12 of the UN CRPD requires persons with disabilities to be recognised as persons before the law and to enjoy legal capacity on an equal basis with others in all areas of life.[1]
MHE already published a position paper on article 12 of the UN CRPD in order to provide guidance to stakeholders on what legal capacity means to the lives of persons with psychosocial disabilities. To build on this paper, we are carrying out this exercise on promising practices related to supported decision-making as a part of our efforts to bring a human rights-based approach to the mental health sector.
We would like to reach out to our members, as well as to the general public with a request to share with us information on:
any positive examples of civil society or practical initiatives which support individuals with capacity issues to make decisions on their own 
any initiative to provide representations of people in various areas of life/to provide direct support in decision- making
positive examples of legal frameworks which emphasise the will and preferences of persons with capacity issues,
positive examples of legal frameworks based on supported decision – making.
If you have a positive example that you would like to showcase, please get in touch with Nikoleta Bitterova, Senior Policy Officer via nikoleta.bitterova[a]mhe-sme[dot]org before 29 July 2019. 
—–
[1] Article 12 of the United Nations Convention on the Rights of the Persons with disabilities, please see the following link:  https://www.ohchr.org/EN/HRBodies/CRPD/Pages/ConventionRightsPersonsWithDisabilities.aspx#12
United Nations Committee on the Rights of the Persons with disabilities General Comment No. 1 on Article 12: Equal recognition before the law (Adopted 11 April 2014), please see the following link: https://tbinternet.ohchr.org/_layouts/15/treatybodyexternal/Download.aspx?symbolno=CRPD/C/GC/1&Lang=en